Game Development Services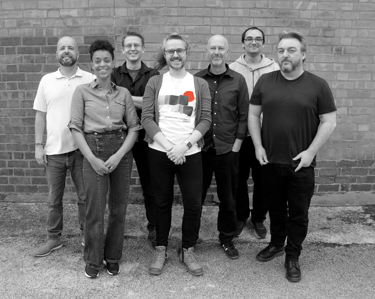 Lab42 Games are a highly versatile studio based in Leamington Spa, UK, with experience across a huge mix of genres and platforms. We first opened our doors in January of 2015, and after enjoying five years of success, were thrilled to become a part of the Sumo Digital family in 2020.
Experienced with original IP, licensed titles and established franchises, our focus is to always deliver quality to our players and on being a trusted, reliable co-developer to our partners.
Ready to talk about how Lab42 can help you?
VISION AND LEADERSHIP
We're a best in class, multi-disciplined studio, led by senior staff that previously served in Director and Lead roles at some of the largest game development studios in the UK. We work on our own IPs as well as being a reliable co-development partner to some of the industry's biggest developers and publishers.
---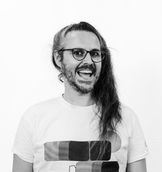 ---
Terry Goodwin
Studio Director
They/Them
Terry entered the games industry as a programmer before quickly stepping into leadership roles and has shipped more than 30 titles across all platforms. One of the very first people to join Lab42, they bring an abundance of passion alongside their technical expertise and experience to the role.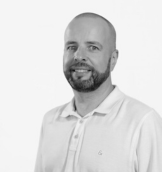 ---
Simon Humphreys
Senior Development Director
He/Him
After serving in a variety of roles at Codemasters over more than 15 years, Simon has been with Lab42 from the day it was founded. Simon brings a wealth of experience to Lab42 Games, and his expertise sweeps across many fields including game production, design, quality assurance and partnership management.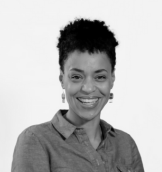 ---
Kirsty Kirby
Studio Operations and Engagement Manager
She/Her
Kirsty has been with Lab42 Games since 2016 and has been instrumental in keeping our studio culture alive and thriving as we've expanded. Our strength is in our team, and Kirsty is a vital part of ensuring everybody at Lab42 Games is supported, successful and able to grow their careers and skills with us.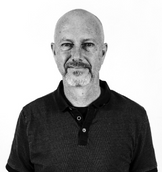 ---
Justin Forrest
Studio Design Director
He/Him
Justin has been designing games since the late 90s, and his career has grown alongside the industry. He brings a wealth of experience to the Lab42 leadership team, with many successful shipped titles and #1 hits such as Brian Lara Cricket and Fight Night Round 4.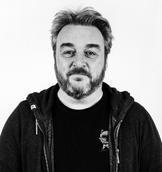 ---
Lee Piper
Studio Art Director
He/Him
Lee has more than 23 years in the games industry and has enjoyed success in senior roles at studios such as Sega, Codemasters and Rare. He has contributed his artistic vision to more than 21 published titles.
---
Gary Fenn
Associate Technical Director
He/Him
Fenn is one of the longest-serving members of the Lab42 team, having been with us since 2015. Originally joining the Art department, Fenn's passion and aptitude for Technical Art saw him rising to Senior and Lead Technical Artist roles before being promoted to Associate Technical Director in 2023.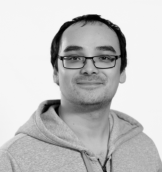 ---
Andrew Yin
Associate Technical Director
He/Him
Andrew brings over a decade of programming experience to his role as Associate Technical Director. He has been with Lab42 since 2016, having started his career at Codemasters and being a founding member of Codemasters Malta. He brings a vast amount of code and technical knowledge to the leadership team.
GAMES DEVELOPMENT SERVICES
---
Co-Development
We've honed the necessary skills to become chameleons in projects and codebases – our team can adapt to the working practices and coding styles of our partners. We've supported many fantastic projects, including Call of Duty: Vanguard, Star Wars: Knights of the Old Republic and Football Manager.
Full Sku Development
Our cross-discipline team of talented people can take your game from concept to completion. With popular titles like Snooker 19 already in our portfolio, we're currently developing a first-person shooter as well working closely with an established publisher to bring an original IP to life.
---
Live Support
We have the collaborative skills to work hand-in-hand with internal and external publishing teams and developers. Our focus on quality, budget and schedule allows us to support our partners and keep our clients coming back to us time and again.
Remastering
Our cross-platform expertise allows us to breathe new life into beloved franchises and IPs. We can skillfully integrate new UIs and platform-specific controls and features while staying true to the soul and content of the game that the fans love.
---
Porting
We've got a proven track record in full-scale development and creating critically acclaimed ports. As a fully-licensed console developer with titles across all major platforms as well as PC and mobile, our expertise can help you seamlessly bring your games to new platforms – and new players!

Want to arrange a quote, pitch or proposal?


A TRUSTED PARTNER
We have experience across a broad range of genres and development engines.
With an exceptional engineering team who bring experience of working directly on a multitude of titles across a mix of platforms, we are ideally set up to take on the responsibility of full SKU development, adaptations & ports from platform to platform and focused co-development, where our adaptable production techniques and processes enable us to dovetail with our partners.
If you'd like to discuss what Lab42 can do for you, contact us.