Lab42 is a Sumo Digital games development studio in the heart of Leamington Spa. Winners of the GI.Biz Best places to work award three years running, our people-first, anti-crunch culture allows us to attract and retain some of the best talent in the industry.

CULTURE
Through all our growth and success, we're committed to staying true to the culture and values that make Lab42 a unique place to work. Supporting and uplifting our team is a top priority. It's important to us that everyone's efforts are recognised – both internally, with promotions and learning opportunities, and externally, with regular awards nominations and opportunities to share your knowledge at industry conferences and events.
Our team are the heart and soul of our success. With regular social events, from karaoke to pool championships, and parties to paintballing, there's plenty of opportunity to build relationships with some of the friendliest folks around.
A Sumo Digital Studio
Founded by Ed Blincoe with just one developer in 2015, our indie studio grew from strength to strength before joining the Sumo Digital family of studios in 2020.
As part of Sumo Digital, we enjoy industry-leading benefits as well as exclusive opportunities for learning and development, such as Sumo Developer Conference. We're part of a unique cross-studio collaborative culture that empowers everyone to share knowledge, progress their careers and create our best games yet.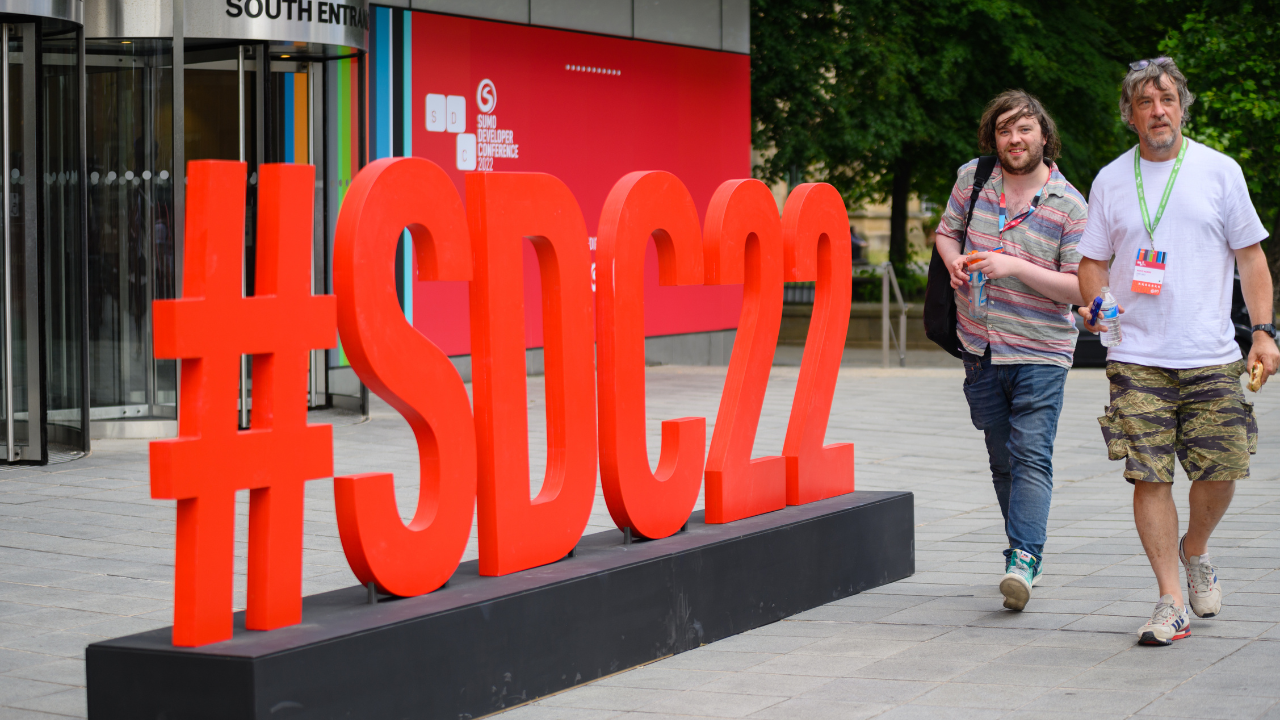 Values
Our values are at the core of how we work. Internally, we ensure our studio culture is positive, ethical and encourages a healthy work-life balance. We have multiple in-house initiatives, such as Climate Champions and Mental Health First Aiders, to make sure we work responsibly, and we're constantly working on developing new ways to ensure everyone is properly supported.
Externally, we're dedicated to making a positive impact in the wider games industry. From community outreach and running workshops for underrepresented groups, to hosting careers panels, charity fundraising or supporting a cause you're personally passionate about – we'll empower you to make a difference.
LIFE IN LEAMINGTON
Our two open-plan studios are based in the heart of Royal Leamington Spa. We're centrally located and easily accessible by foot, by bike and by public transport, and we offer hybrid working options for those that prefer to work remotely part-time.
Leamington Spa is a thriving town with a lively game-development scene - in fact, it's home to one of the largest gaming clusters in the UK, so you'll be in good company! We regularly support cross-studio events and charity fundraising initiatives, so you'll have plenty of opportunity to immerse yourself in the local game dev community.
There is so much to enjoy outside of the office, with numerous award-winning parks and gorgeous outdoor spaces to keep you busy. With plenty of independent bars, cafés, restaurants and shopping outlets, you'll find there's no shortage of places to eat, drink and be merry.